The Manager
Fisher Funds
"We are stock-pickers and regard ourselves as business owners rather than share market investors. We believe that there will always be companies that will do well, irrespective of the economic or market environment. We are constantly searching for such businesses."
Specialist Investment Manager
Fisher Funds is a specialist New Zealand investment manager applying its unique stock selection approach with the objective of building portfolios of quality, growing investments. Fisher Funds was established in April 1998 and launched its first retail fund in August of the same year.
One of New Zealand's largest and most experienced investment teams
Fisher Funds "best of breed" approach ensures that you benefit from experienced, informed decision making by seasoned professionals, with a team of sector Portfolio Managers and Analysts who work closely together in applying Fisher Funds' successful investment approach in New Zealand, Australia and around the world.
Proven success with a research-intensive investment process
Fisher Funds' investment process centres on in-depth business analysis and first-hand company research — "kicking the tyres" of companies by visiting management in factories, offices or laboratories before investing. Investors will benefit from Fisher Funds' expertise in analysing companies, assessing management and selecting and constructing a portfolio of shares.
The quality of Fisher Funds' investment process has been proven through achieving superior returns to relevant market indices and industry peers in New Zealand. They have been acknowledged consistently over the years by the investment management industry and have been the proud recipient of a number of awards.
---

Sam Dickie
Senior Portfolio Manager
Since joining Fisher Funds in 2017, Sam has been the Senior Portfolio Manager for New Zealand equities and managed the Kingfish Limited portfolio. Prior to joining Fisher Funds, Sam spent 13 years managing international equity portfolios in Hong Kong and the United Kingdom.
---
Chris Waters
Senior Investment Analyst
Chris joined Fisher Funds in October 2014 to focus on researching companies for the international equity portfolios. Prior to Fisher Funds Chris worked in corporate finance, most recently as an Associate Director at KPMG Auckland where he worked on a number of prominent transactions and IPOs. From 2007 to 2013 Chris was based in London working in the corporate finance teams at accounting firms PwC and BDO, where he was responsible for the valuation of European private companies across a range of industries. Chris enjoys spending time out on the sports field and golf course, and these days can also be found hosting tea parties for his young daughters.
---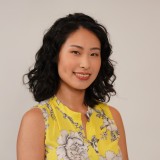 Lily Zhuang
Investment Analyst
...
---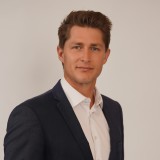 Daniel Moser
Investment Analyst
...
---